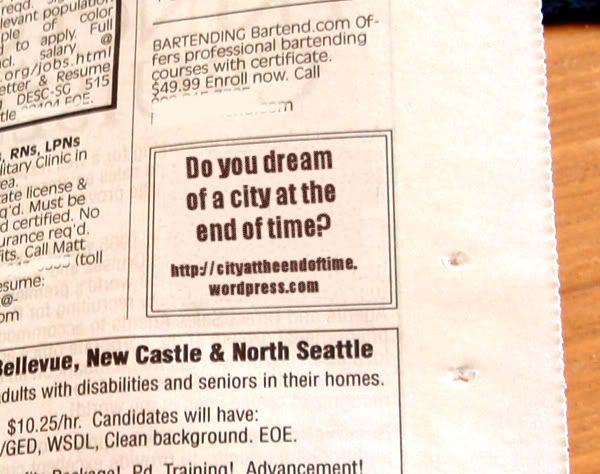 I went to the website--it just asks you to talk about your dreams. What does that mean? Does that mean I'm not the only one?
Does that mean some of you might be, too?
I'm going to submit something to them. Maybe they can tell me what to do.
I found this in the paper today.